I served these last night with broiled halibut steaks and new potatoes seasoned with butter and parsley. My husband commented twice about the colorful presentation. It was so pretty I wish I had taken a photo of my entire plate but I was just so hungry it didn't occur to me at the time.
Here's the recipe:
1 1/2 pounds fresh green beans
1/4 c. real butter
1 1/2 tsp. sugar
3/4 tsp. garlic salt
1/4 tsp. ground black pepper
2 tsp. fresh basil, chopped
2 c. cherry tomato halves
1. Place beans large saucepan and cover with water.
2. Cover saucepan and bring to a boil.
3. Reduce heat and simmer until tender, about 10 minutes.
(I like to taste a bean every once in awhile to make
sure they don't get overcooked.)
4. Drain in colander and set aside.
5. Melt butter in a skillet over medium heat.
6. Stir in sugar, garlic salt, pepper and basil.
7. Add tomatoes, and cook stirring gently just until soft.
8. Add green beans to the skillet and toss gently to blend.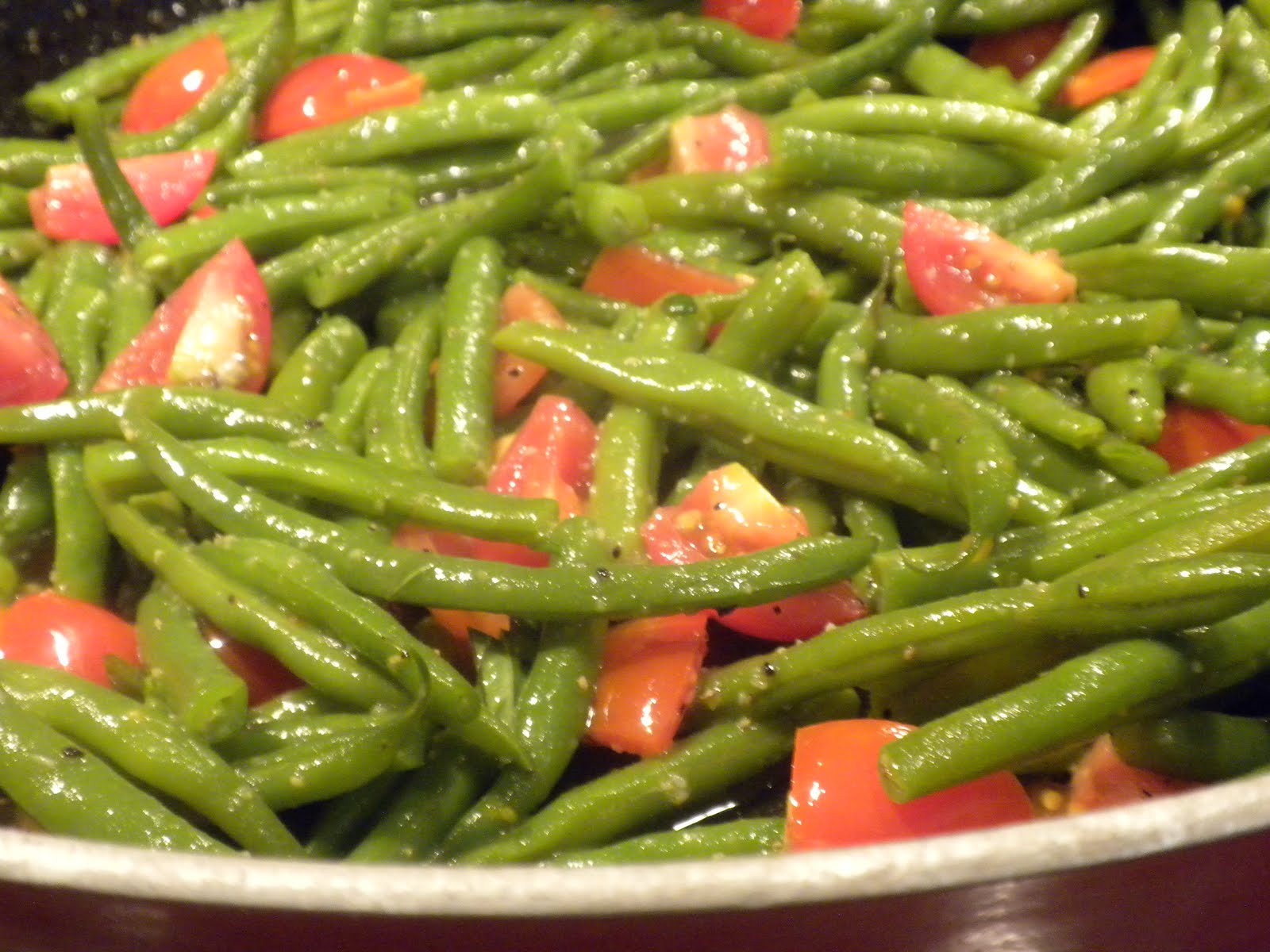 These could possible be my favorite green beans – ever!