We love gingerbread and since I didn't feel up to going through with
the whole business of cutting and decorating gingerbread people,
I decided to get the holiday baking started with a
*semi-homemade* gingerbread cake.
This couldn't be any easier and the flavor combination of gingerbread,
pears, and pecans is just fabulous!
2 tablespoons real butter, melted
1/4 cup dark corn syrup
1/4 cup brown sugar
2 (16 ounce) cans pear slices, well drained
1/2 cup pecan pieces
1 (14.5 ounce) package gingerbread cake mix
1. Preheat oven to 350*
2. Mix the melted butter, corn syrup, and brown sugar in a 9-inch round cake pan.
3. Arrange pear slices over sugar mixture.
4. Sprinkle pecans around the pears.
5. .Prepare the cake mix according to package directions,
and pour over the pears and pecans in the cake pan.
6. Bake approximately 50 minutes.
7. Cool slightly before turning out onto a serving dish.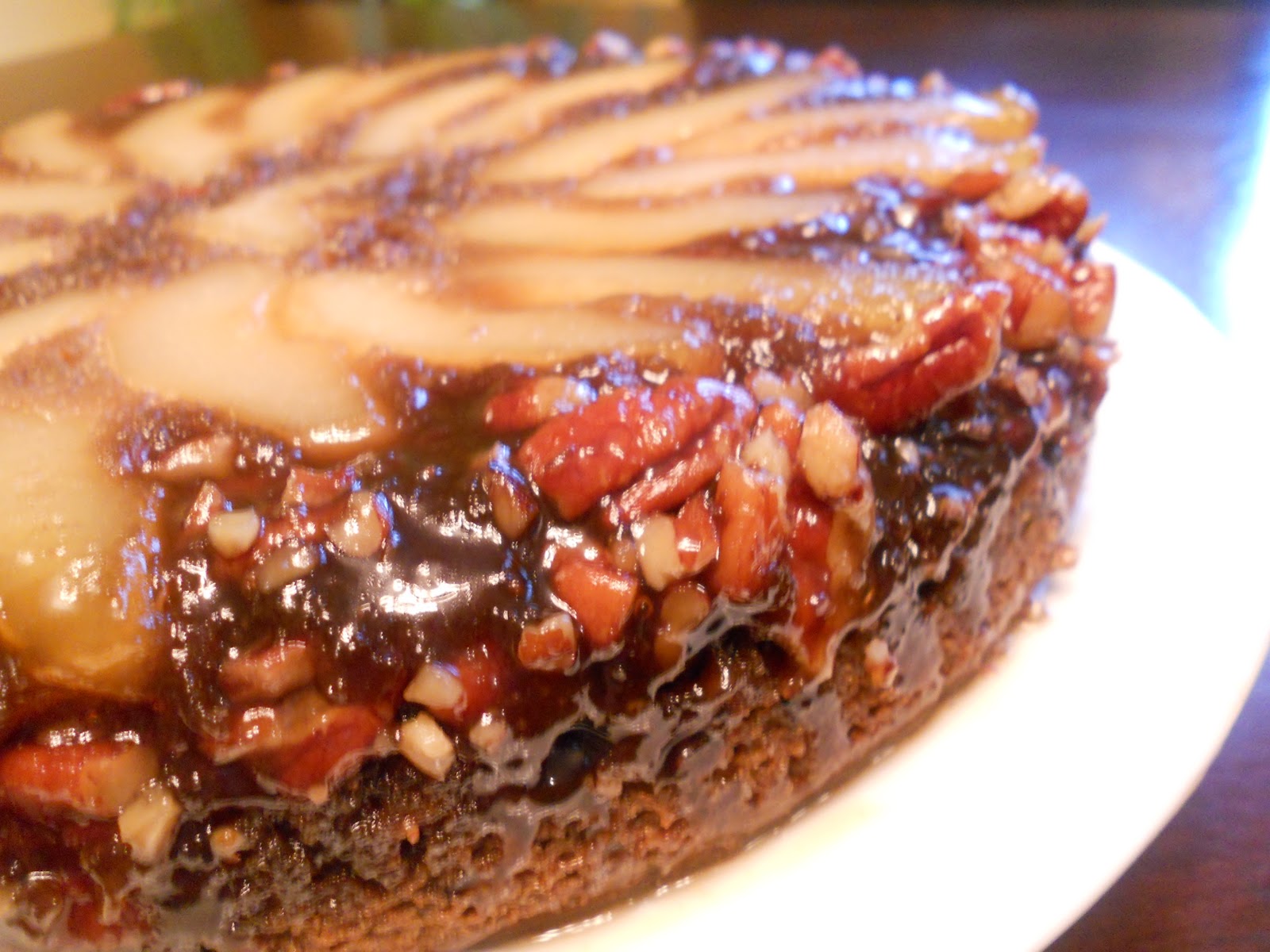 Easy, no-fuss holiday dessert!