Gingerbread Pear Cake
I decided this morning that we should have some sort of holiday flavored dessert tonight. No cookies though. I think I'm starting to burn out on those already. So I settled on a super simple gingerbread pear cake.
2 tablespoons vegan butter, melted
1/4 cup dark corn syrup
1/4 cup brown sugar
2 (16 ounce) cans pear slices, well drained
1/2 cup pecan pieces
1 (14.5 ounce) package gingerbread cake mix
1. Preheat oven to 350*
2. Mix the melted butter, corn syrup, and brown sugar in a 9-inch round cake pan.
3. Arrange pear slices over sugar mixture.
4. Sprinkle pecans around the pears.
5. .Prepare the cake mix according to package directions, and pour over the pears and pecans in the cake pan.
6. Bake approximately 50 minutes.
7. Cool slightly before turning out onto a serving dish.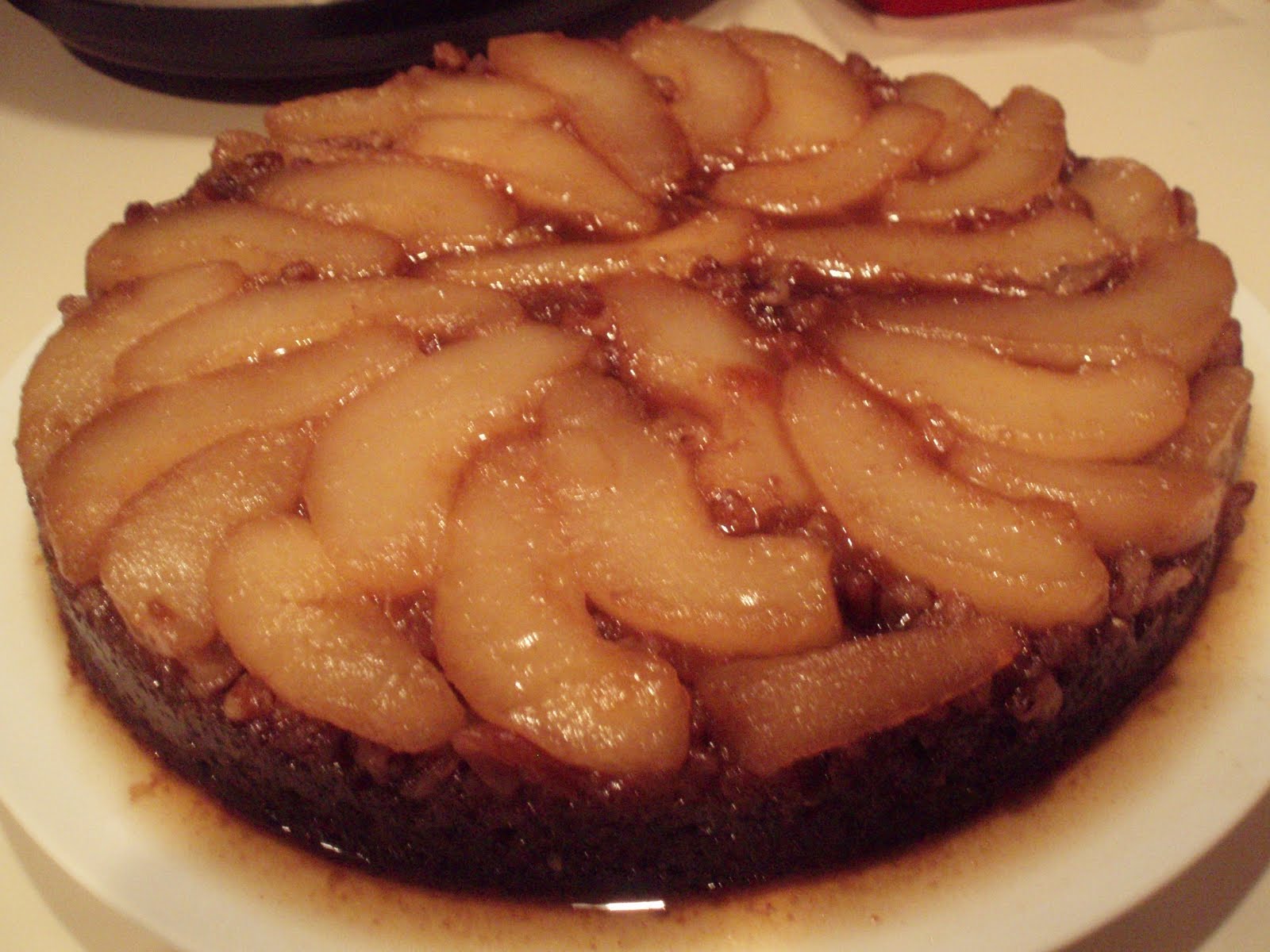 I just took it out of the oven a little while ago and my house smells AMAZING!!!