Dinner on the Deck
Sometimes hubby and I go out on Friday or Saturday night but
when we don't, and the weather is nice, we like to have
"Dinner on the Deck." This can involve firing up the grill
but not always. Sometimes I'll cook in the kitchen
and the two of us will carry our plates outside. The kids
usually stay in and play games, watch TV, whatever,
and since we all have dinner together on the other nights,
this is okay with us.
Our back deck is a nice atmosphere for dining in
because we mostly face old, established trees that
are surrounded and inhabited by an abundance of birds
and other critters, like squirrels, rabbits,
and neighborhood cats.
This is what we like to call "The Nature Show".
Tonight we're grilling spicy beef kabobs and serving them
over white rice jazzed up with garlic and onion.
On the side, we're having pita bread with cucumber raita.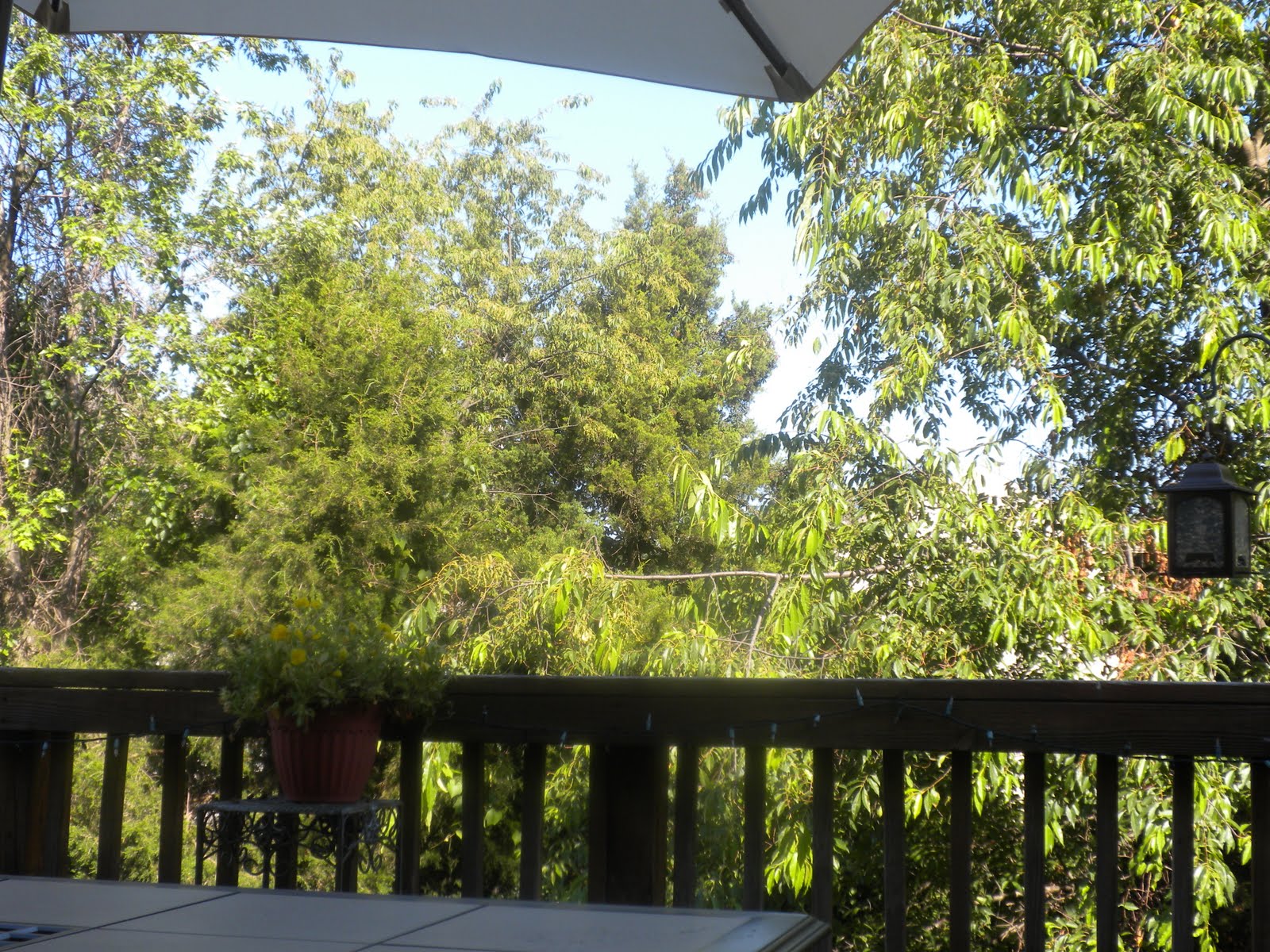 Makes me hungry just thinking about it!
---
---