Crustless Spinach and Mushroom Quiche
Upon seeing what I was serving for dinner last night our oldest son, who is 22, commented that he was, "afraid the spinach taste was just going to be too much". This, before he took the first bite and then proceeded to inhale his portion at an impressive rate of speed then and go back for seconds.
The 3-year old toddler also cleaned her plate so I think it's safe to say this recipe is kid-approved! Served with an easy bruschetta and sliced baguette, this was a quick and satisfying meal enjoyed by the whole family.
Crustless Spinach Quiche
1 tsp. olive oil
1 TBSP butter
1 lb. fresh spinach leaves
1/4 cup yellow onion, chopped
2 cloves garlic, minced
10 eggs, beaten
1 8-oz. pkg, cremini mushrooms, rough chopped, stems removed
3 oz. feta cheese, crumbled _____________________________________________________________________ Preheat oven to 350°
Roast the mushrooms: Toss mushrooms with olive oil. Season with salt and pepper, to taste.
Spread mushrooms on prepared baking sheet and allow to roast 25-30 minutes. Allow to cool enough to handle and rough chop.
In a large skillet, melt butter over medium heat.
Add spinach and cook until beginning to wilt.
Add onion and continue cooking, stirring occasionally until spinach is wilted and onion has softened, 3-5 minutes.
Stir in garlic for another 1-2 minutes.
Remove from heat and stir in eggs, distributing spinach and mushrooms evenly.
Pour into prepared quiche dish and sprinkle with feta cheese.
Bake 20 minutes or until set. Serve warm or room temperature.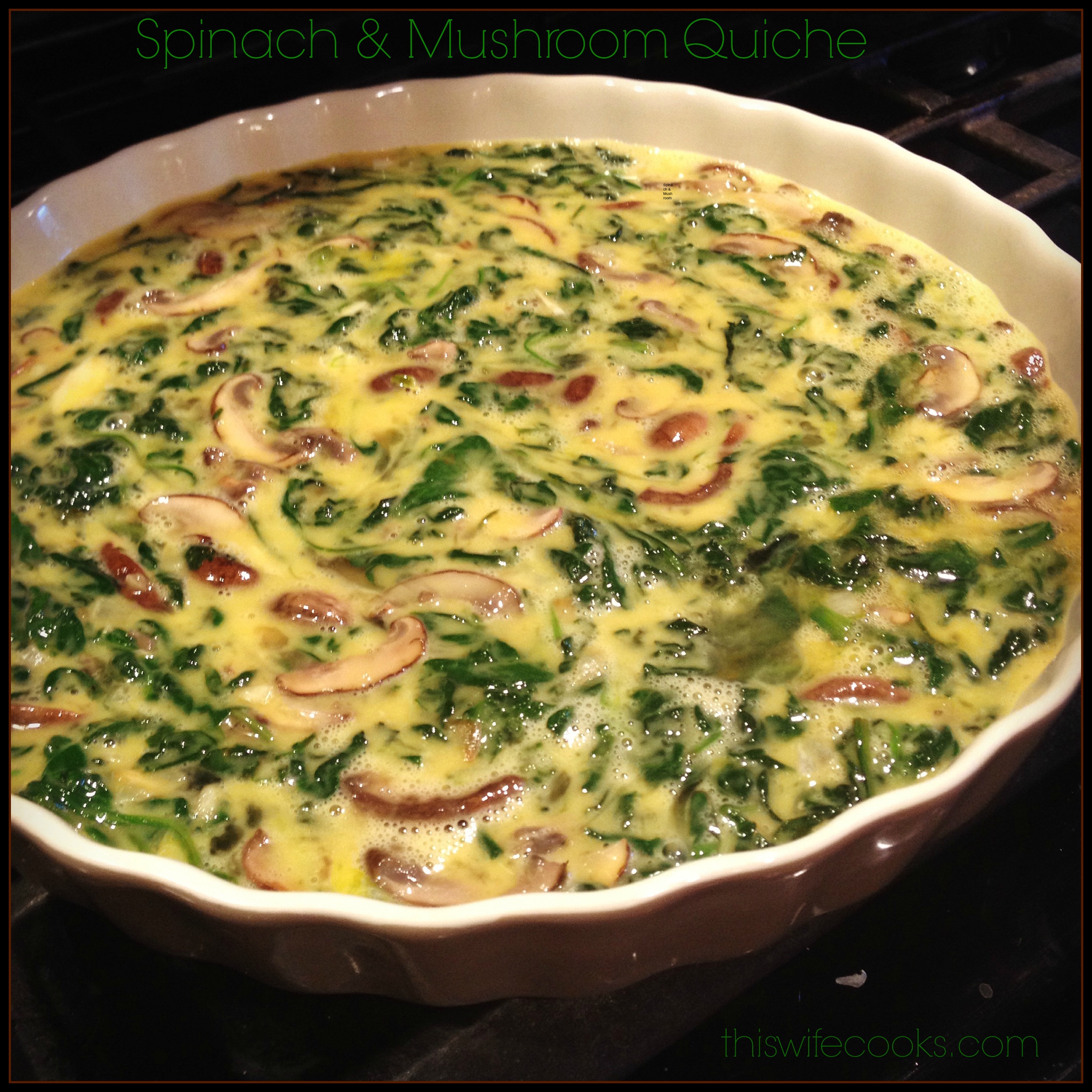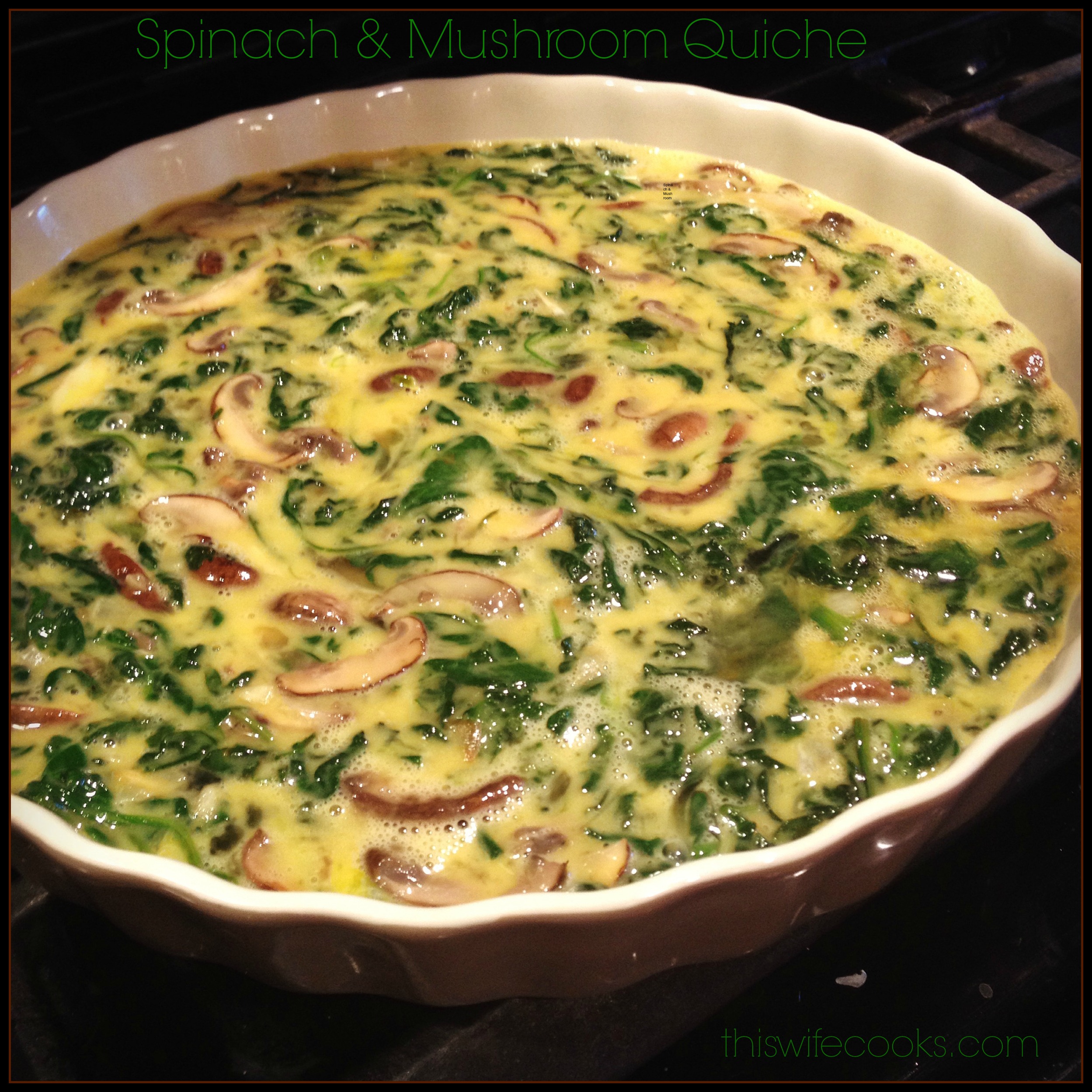 ---
---