I'm partnering again with Chef'd and Beyond Meat to share their tasty vegan taco collaboration – Beyond Meat Feisty Tacos – just in time for Cinco de Mayo!
Here's what you need to know:
This is a 100% plant-based, non-GMO, flavor-packed meal that you're family is going to love! The ingredients arrive super fresh and with easy-to-follow instructions, including a photo to guide you every step of the way.
Look at all this food!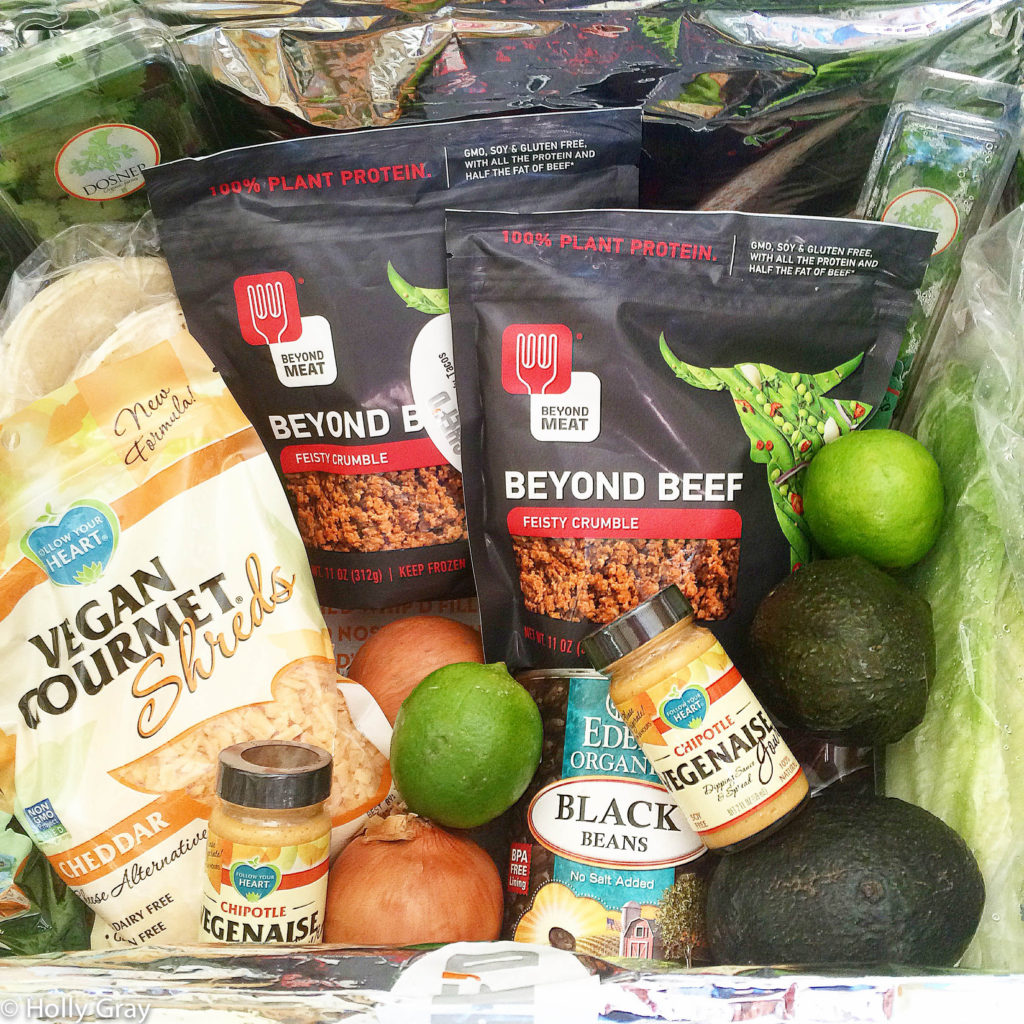 This is what you get when you order the meal kit for 4 but, really, it's more like enough to feed 6 or 8. There were actually enough ingredients here that I split them up to get two full taco nights out of this one order!
I followed the directions exactly as written the first time I made this meal and then decided to experiment a little more the second time by swapping out the corn tortillas for flour and mixed the beans in with the meat on the second night. It was tasty both ways.
Seriously, you need these tacos in your life.
Check out the reviews on chefd.com and try them for yourself