Everyone seems to have their own ideas about what makes a great bruschetta and this one is my husband's absolute favorite! Anytime we order bruschetta in a restaurant, he always compares it to mine
and points out how I could have made it better.
He's awesome like that! 😉
Here's the recipe:
2 cans diced tomatoes with Italian seasonings, drained
1/2c. sun-dried tomatoes in oil, drained and chopped
3 cloves garlic, minced
1/4c. olive oil
1 TBSP balsamic vinegar
1/2c. fresh basil, chopped
1/4 tsp. salt
1/4 tsp. black pepper
French baguette, sliced
2c. mozzarella cheese, shredded
1. Combine all ingredients, except bread and cheese, in a medium size bowl. Allow to marinate 15-20 min.
2. Place baguette slices on a baking sheet and broil until lightly toasted.
3. Spoon bruschetta over each slice and sprinkle with mozzarella.
4. Continue broiling until cheese is melted. Serve immediately.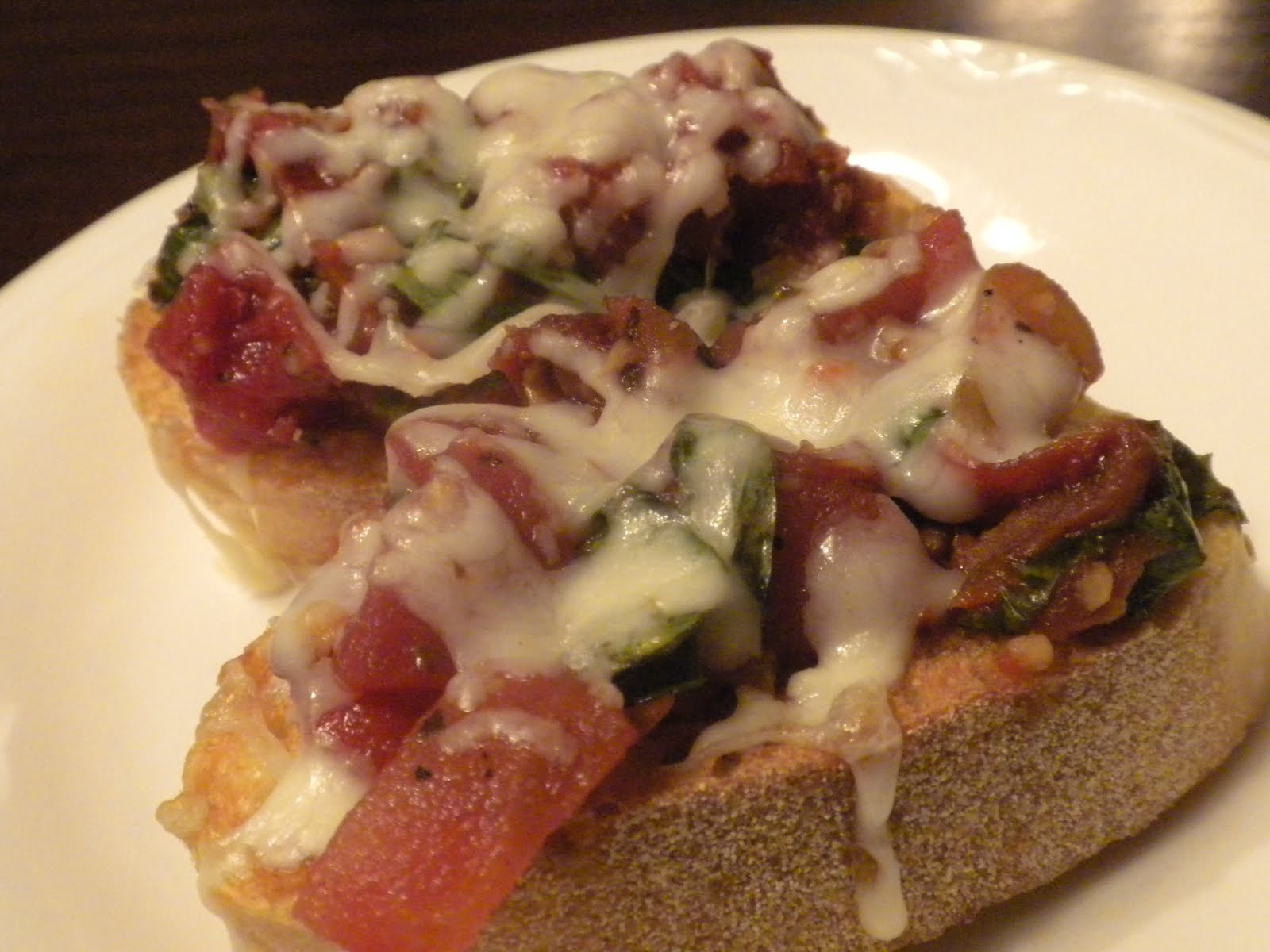 I should have taken a picture prior to adding the cheese
because the colors really are gorgeous!