Baked Ravioli Ratatouille
We like to have vegetarian dinners at least twice a week. Last night we tried out a variation on ratatouille and it was delicious! The flavors of the vegetables and spices were very complementary and the aroma was fantastic. We will definitely be having this one again:
1 TBSP olive oil
5 cloves garlic, minced
1 onion, chopped
2 c. eggplant, diced
2 c. zucchini, chopped
1 green pepper, chopped
1 can diced tomatoes, undrained
1 TBSP dried basil
1 TBSP dried parsley
1/2 tsp. salt
1/8 tsp. pepper
9 oz. pkg. fresh cheese ravioli
1 c. shredded mozzarella
1. In a large skillet, heat olive oil. Add garlic, onion, and eggplant. Stir over medium heat about 8-10 min., until veggies are softened.
2. Add zucchini, bell pepper, tomatoes, basil, parsley, salt, and pepper. Bring to a boil, stirring frequently. Reduce heat to medium low and simmer 20 min.

3. Meanwhile, cook the ravioli according to the directions on the package. Drain and spread in a large, prepared baking pan.
4. Pour hot veggies over raviolis and sprinkle with mozzarella.
5. Bake at 350* for about 20 min., until cheese is melted and it looks like this: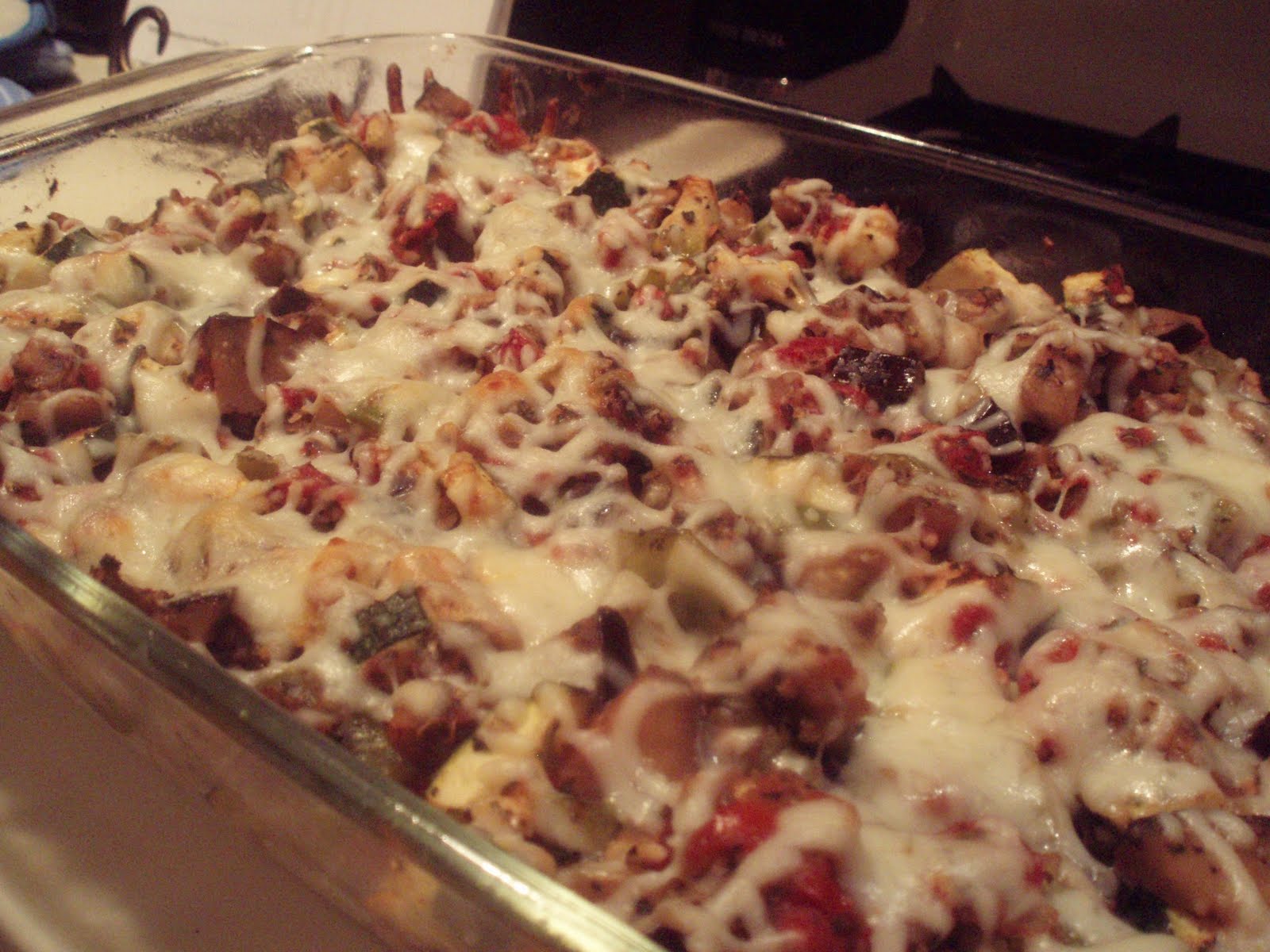 Served with a spinach salad. So good!
---
---