Baked Artichoke Bites
Sometimes the simplest recipes are the best!
The flavors of these artichoke bites are uncomplicated and delicious.
Note: You will need to allow about an hour to fully drain the artichoke hearts.
Sounds excessive?
I get that but… but it's actually not at all.
Those little things harbor a surprising amount of liquid.
Ingredients for Baked Artichoke Bites:
1 can artichoke hearts (most contain 6)
sea salt and ground black pepper, to taste
2 tablespoons Panko breadcrumbs
1/4 cup vegan Parmesan cheese
1 tablespoon olive oil
How to make Baked Artichoke Bites:
Slice each artichoke in half and place on a paper towel to drain. (I had to change the paper towel several times due to the ridiculous amount of liquid.)
Meanwhile, turn on the broiler, move the top rack to about 6″ from the heat, and put some parchment paper down on a baking sheet.
Place the artichoke hearts on the pan, cut side up.
Top with salt, pepper, breadcrumbs, and cheese.
Drizzle with olive oil.
Broil for about 5 minutes. Time may vary depending on your oven's temperament so keep an eye on it.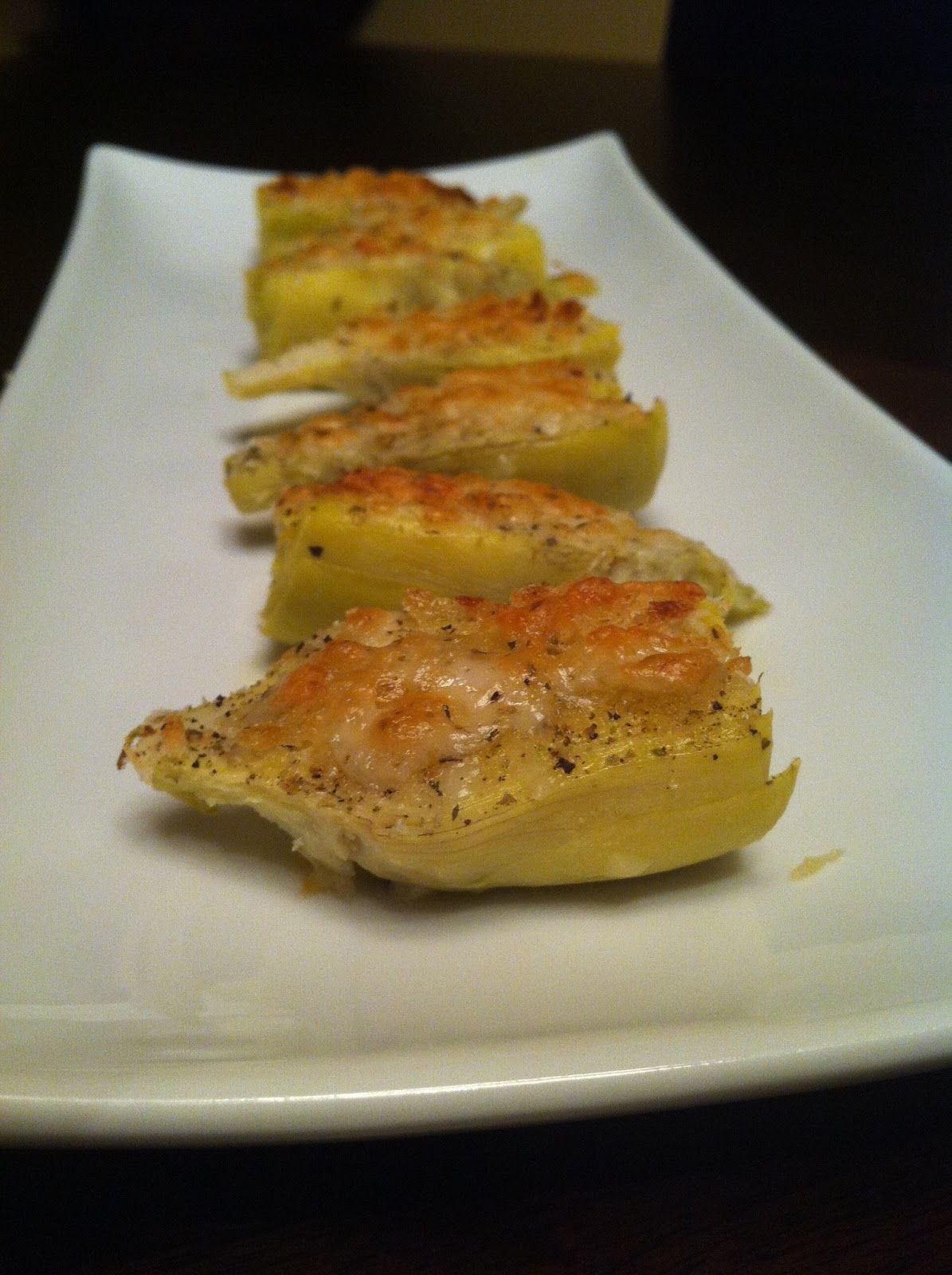 These were good straight out of the oven but they were also still
tasty after sitting there a while so no worries if you can't serve them right away.