Blueberry and Zucchini Muffins with Streusel Topping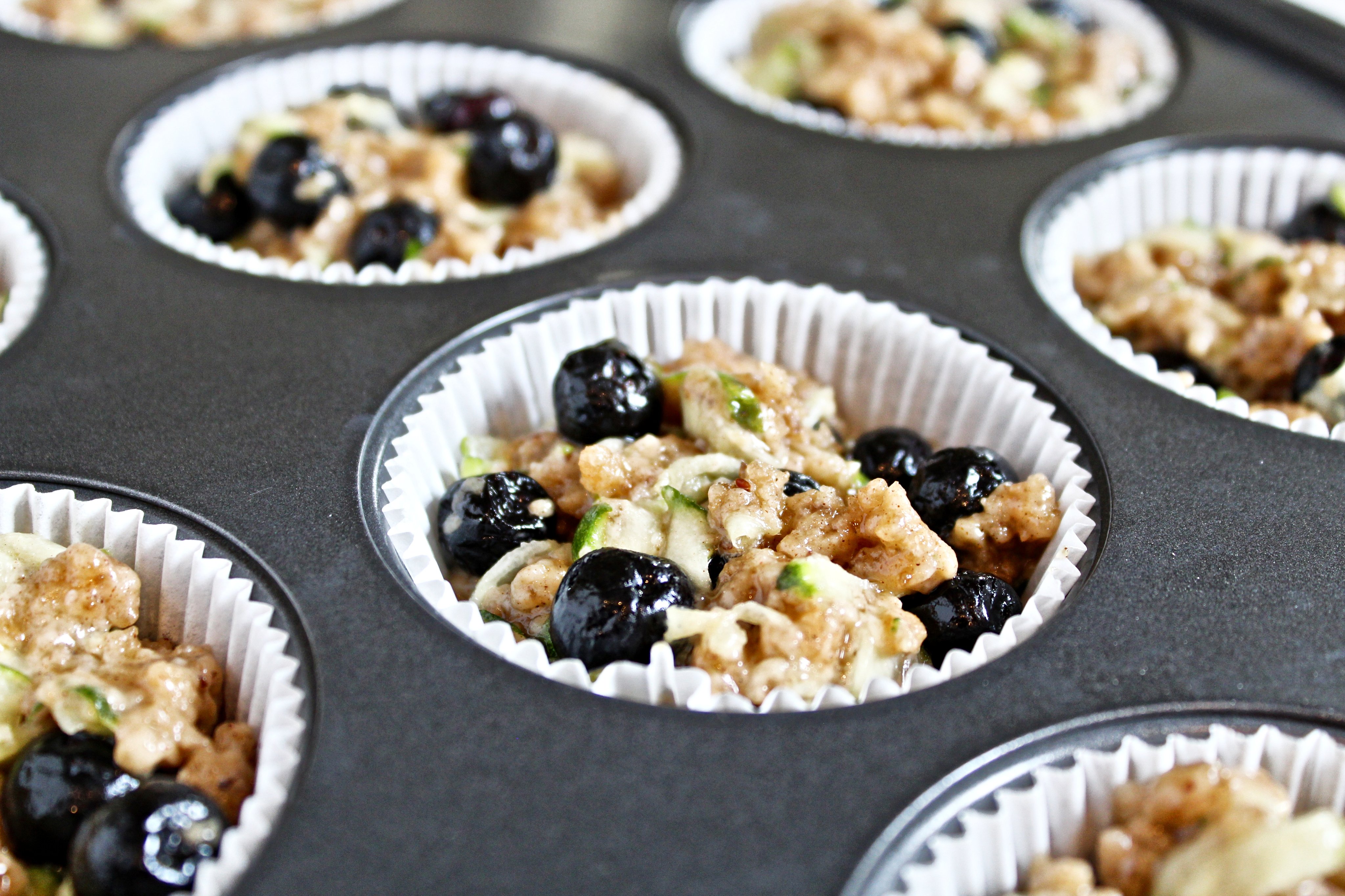 It's peak zucchini season friends, and every gardener I know seems to have an abundance right now.
I was recently gifted some zucchini and yellow squash from a friend who was dividing up her CSA haul and so far this week I've made a yellow squash casserole that is definitely going on the Thanksgiving menu (more on that soon), veggie fajitas, and these muffins that can be served one of two ways, depending on whether or not you choose to add the streusel topping.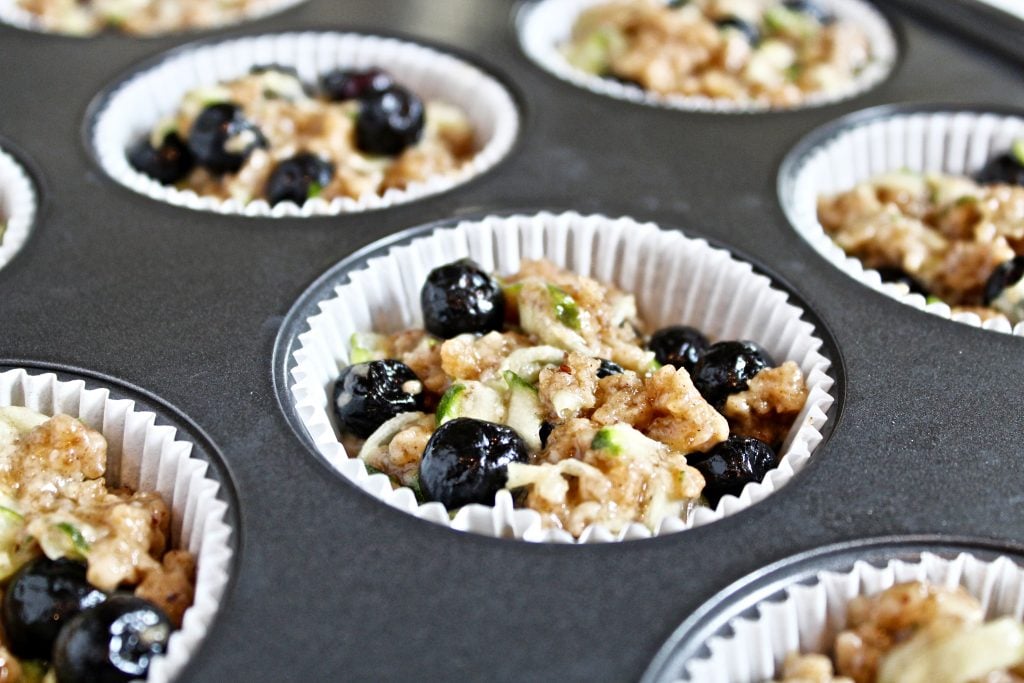 I decided to make the muffins both ways and we were a house divided with some preferring the addition of the topping and others who preferred a more savory experience but we all agreed you really can't go wrong either way.
Here's another favorite blueberry muffin recipe you might like: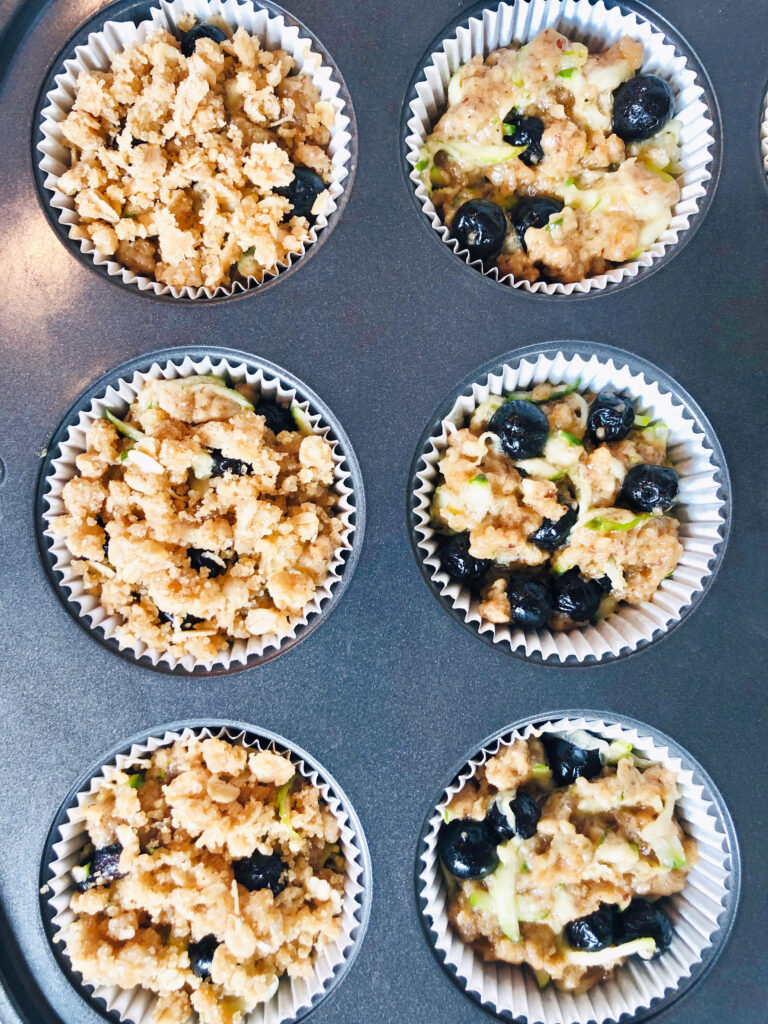 Blueberry and Zucchini Muffins with Streusel Topping
Sweet and savory flavors of the season shine in these quick easy vegan muffins that are perfect for breakfast or snacking!
Ingredients
For the streusel topping:

1/2 cup light brown sugar, packed
1/4 cup vegan butter, softened
1/4 cup rolled oats
1/4 cup all-purpose flour

For the muffins:

1 tablespoon flax seed
2 1/2 tablespoons water
1 1/2 cups all-purpose flour
1/2 cup light brown sugar, packed
1/4 cup white sugar
1 teaspoon baking soda
1 teaspoon cinnamon
1/2 teaspoon sea salt
1/2 cup olive oil
1/4 cup unsweetened almond milk
1 flax "egg"
1 1/2 teaspoons vanila bean paste
1 cup zucchini, shredded & excess moisture squeezed out
1 cup fresh blueberries
Instructions
For the streusel topping:

Into a medium size mixing bowl add brown sugar, butter, oats, and flour. Stir to combine then set aside.

For the muffins:

Preheat oven to 350 degrees F and line 12 muffin cups with paper liners or grease with cooking spray.
Prepare a flax seed "egg" binder by whisking flax seed and water together in a small bowl. Allow to stand 5 minutes; mixture will thicken slightly.
To a large mixing bowl, add flour, brown sugar, white sugar, baking soda, cinnamon, and salt. Stir to combine.
To a medium size mixing bowl, add olive oil, almond milk, flax mixture, and vanilla bean paste. Whisk until well combined. Stir into flour mixture.
Fold blueberries and zucchini into batter.
Divide batter evenly into 12 muffin cups. Sprinkle with an even layer of streusel topping over each muffin.
Bake 25 minutes or until a toothpick inserted in the center of a muffin comes out clean. Serve warm or room temperature.
https://thiswifecooks.com/2019/08/blueberry-and-zucchini-muffins-with-streusel-topping/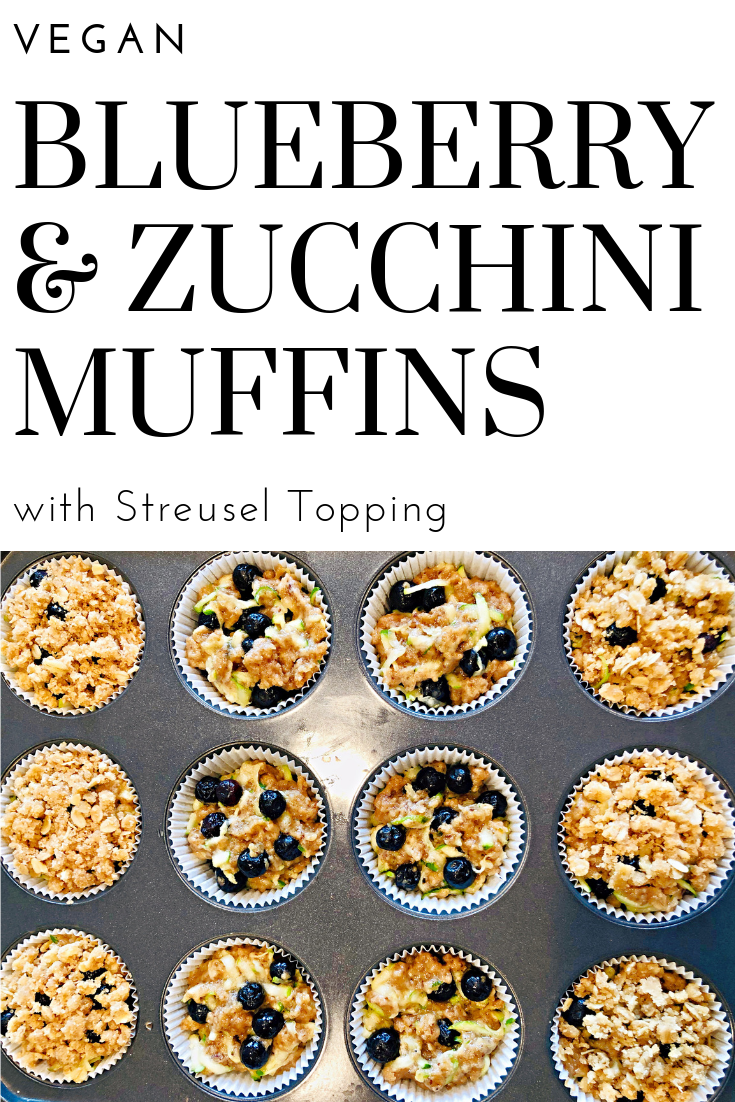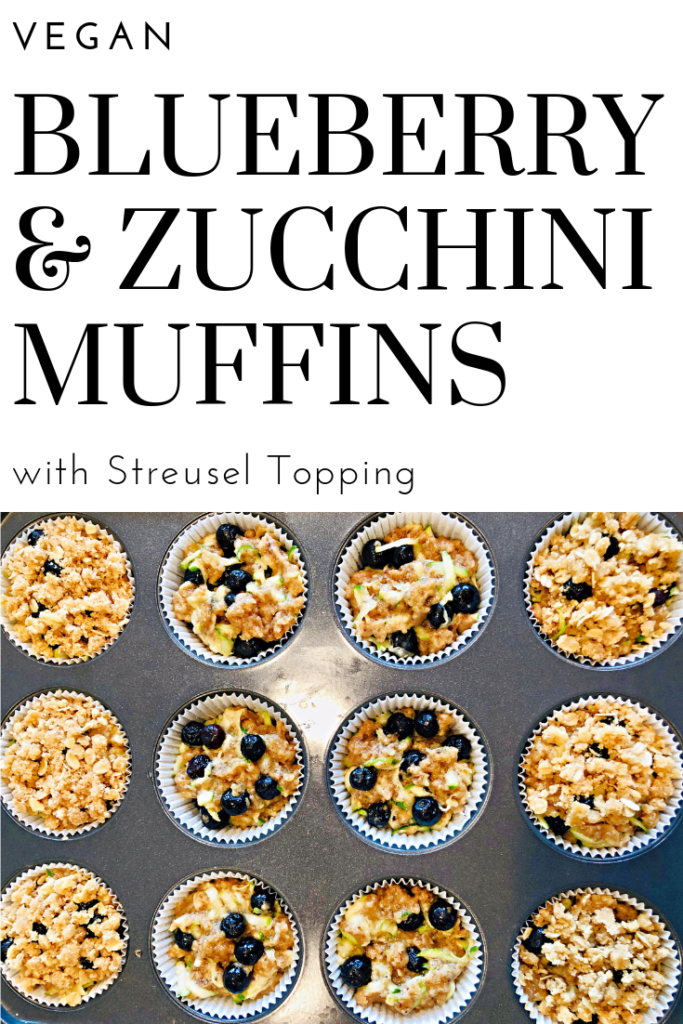 ---
---