Red Curry Quinoa Bowl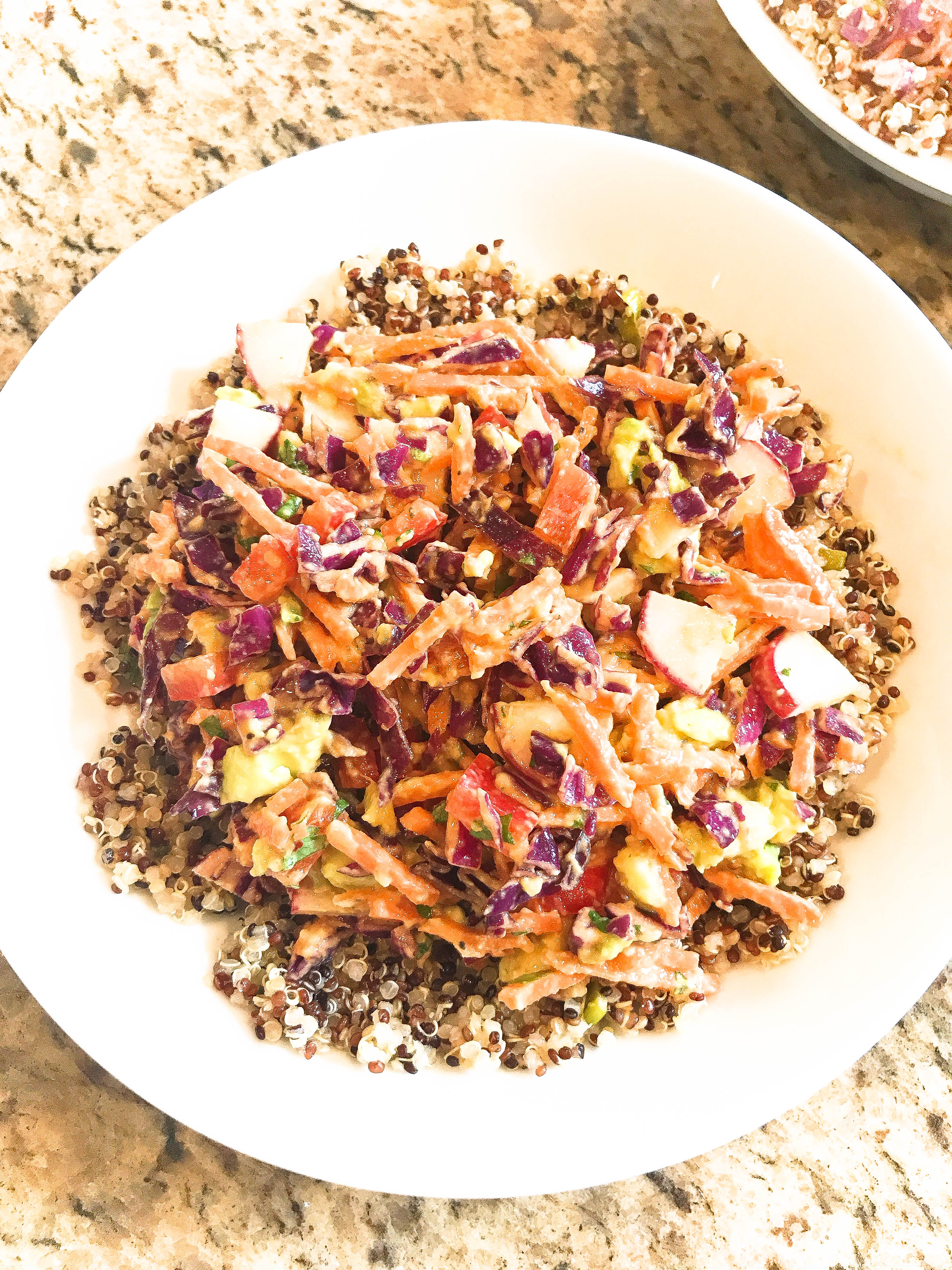 Who says Salad Night has to be all about lettuce? Not me! If I'm going to make a meal out of a salad, it needs to be substantial and filling!
This Red Curry Quinoa Bowl fits both of those requirements.
Begin with tri-color quinoa and then pile on cabbage, carrots, red bell pepper, radishes, scallions, and avocado tossed in a store-bought red curry sauce (Trader Joe's makes a good one) and you've got a hearty and healthy meal on the table in around 30 minutes.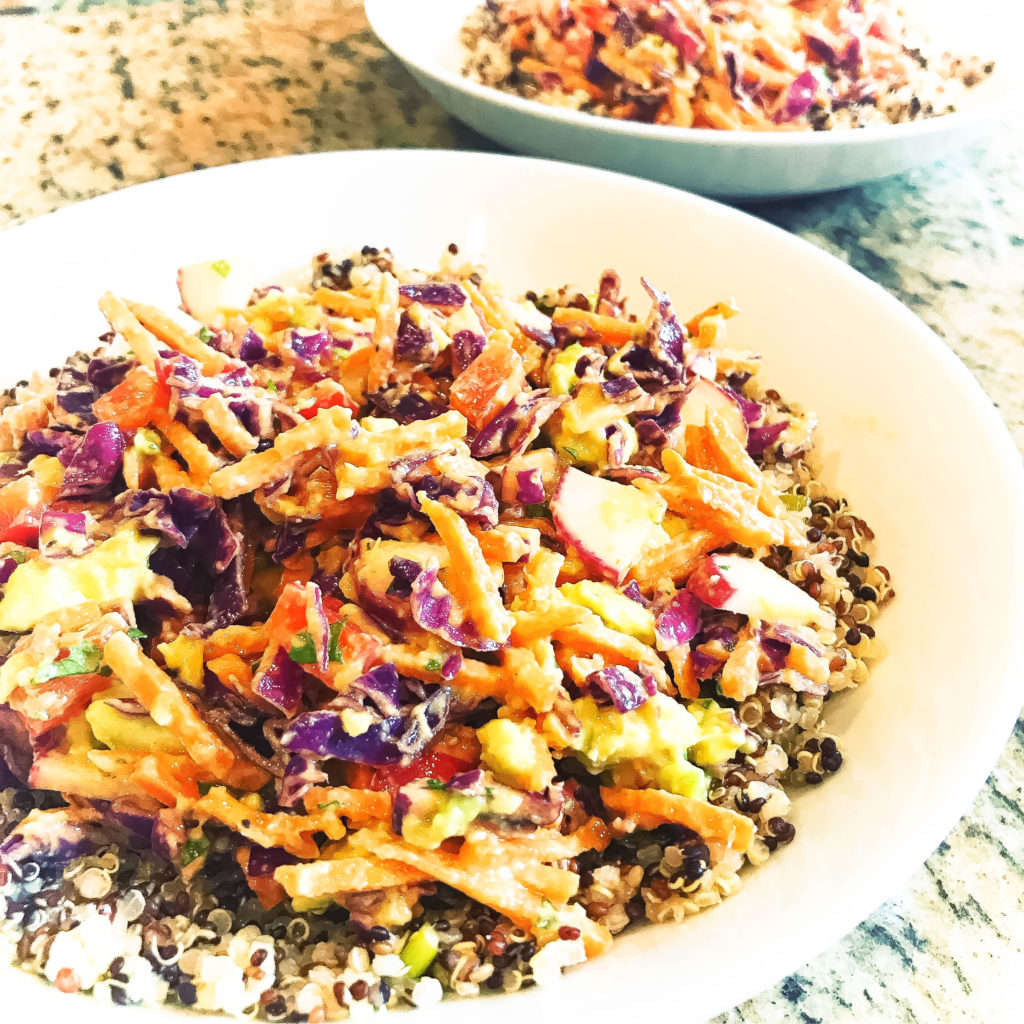 Ingredients
1/2 cup tri-color quinoa, rinsed
1 cup cabbage slaw mix
1/4 cup red bell pepper, diced
1/4 cup radishes, sliced into quarters
1 avocado, diced
2 tablespoons cilantro, chopped
2 scallions, chopped
1/4 cup red curry dressing, or to taste
Instructions
To a small saucepan, add 1 cup water. Bring to a boil: add quinoa. Reduce heat to low, cover, and simmer 15 minutes, until water is absorbed.
To a large bowl, add cooked quinoa, cabbage slaw mix, red bell pepper, radishes, avocado, cilantro, and scallions, and red curry dressing; toss to combine.
Serve warm or room temperature.
https://thiswifecooks.com/2018/09/red-curry-quinoa-bowl/
---
---