Margarita Cocktails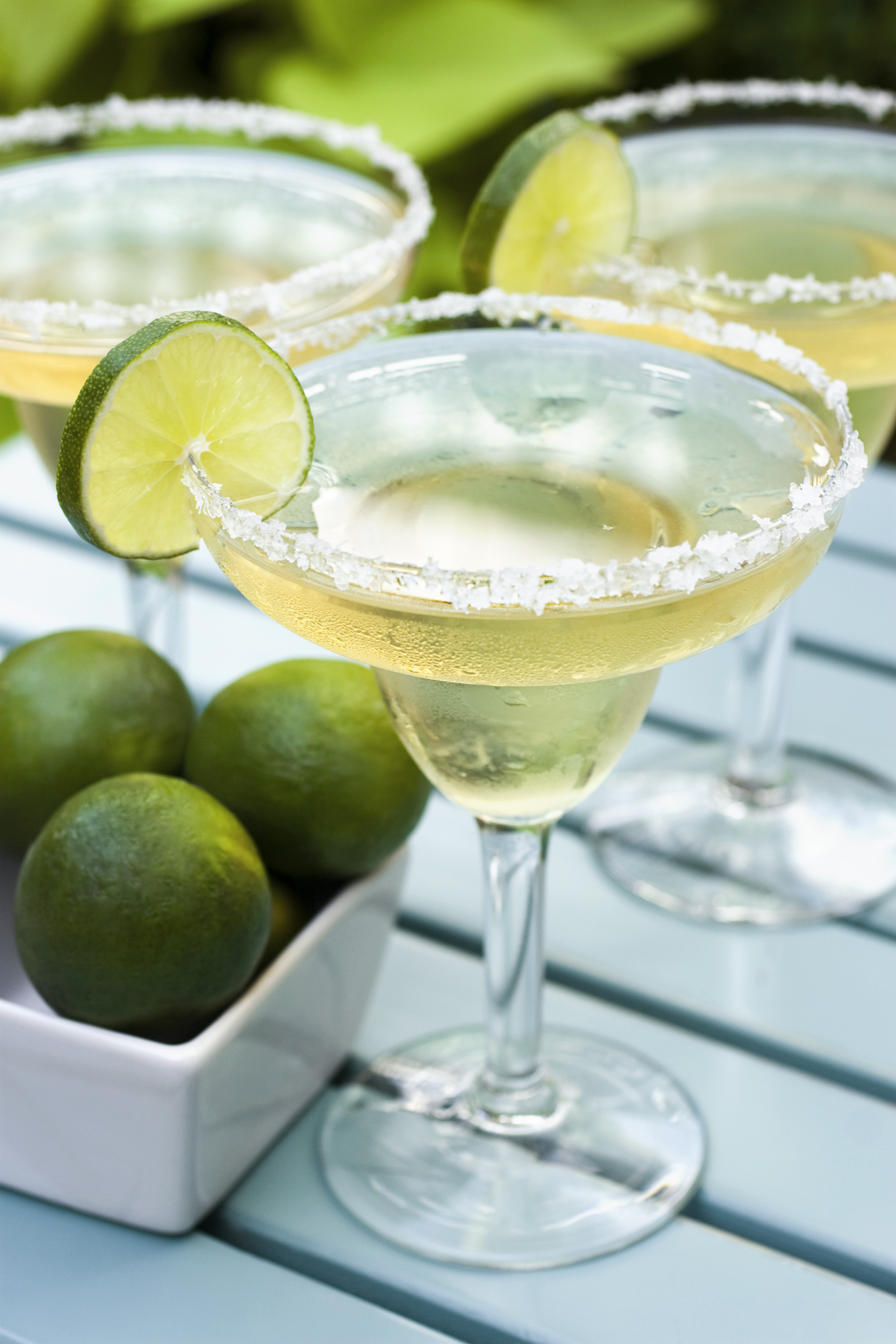 It's actually, finally, maybe, beginning to feel like summer could be is on it's way here – eventually.
We're in that awkward in-between time where people truly don't know how to dress. Just the other day, I was in a short sleeve top, jeans, and flip flops while standing next to a woman in a sweater and Uggs. And yet another person at the same place was in shorts and a tank top, which was just ridiculous anyway but that's how confused people are right now.
The mindset seems to be for some that if we all just dress "as-if" it's summertime, then it will magically be so.
So.
In the spirit of magical thinking, I made margaritas: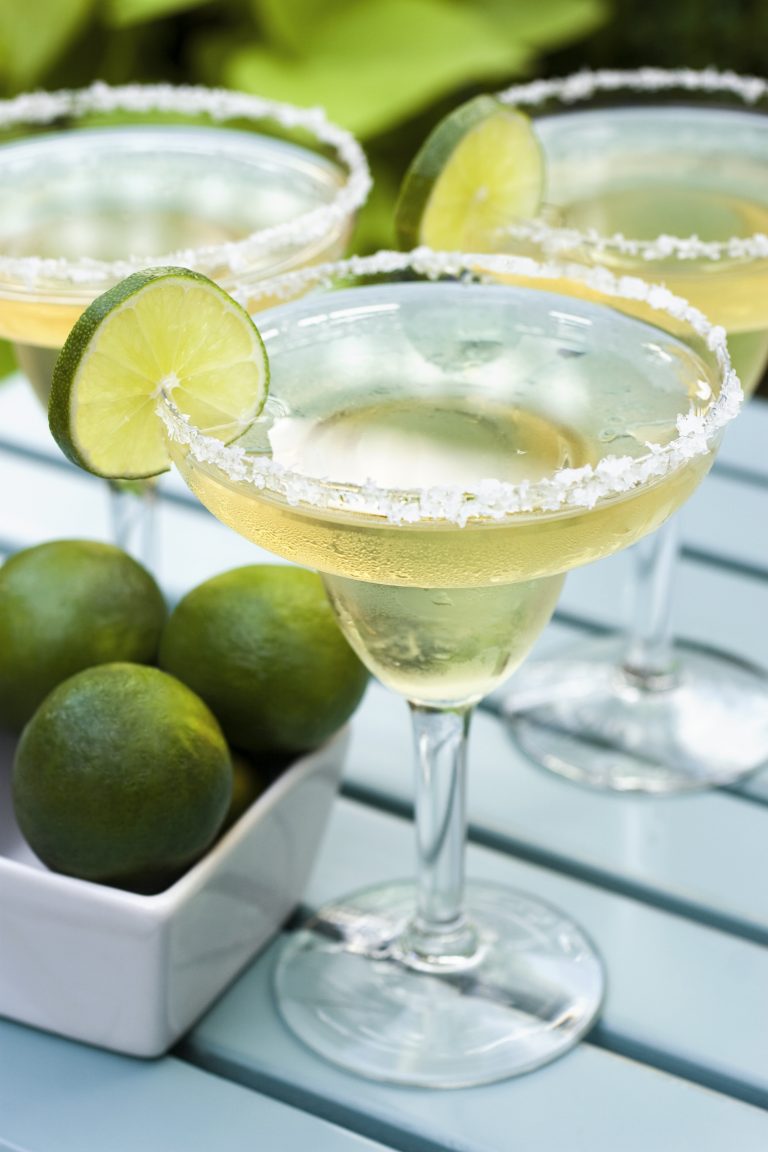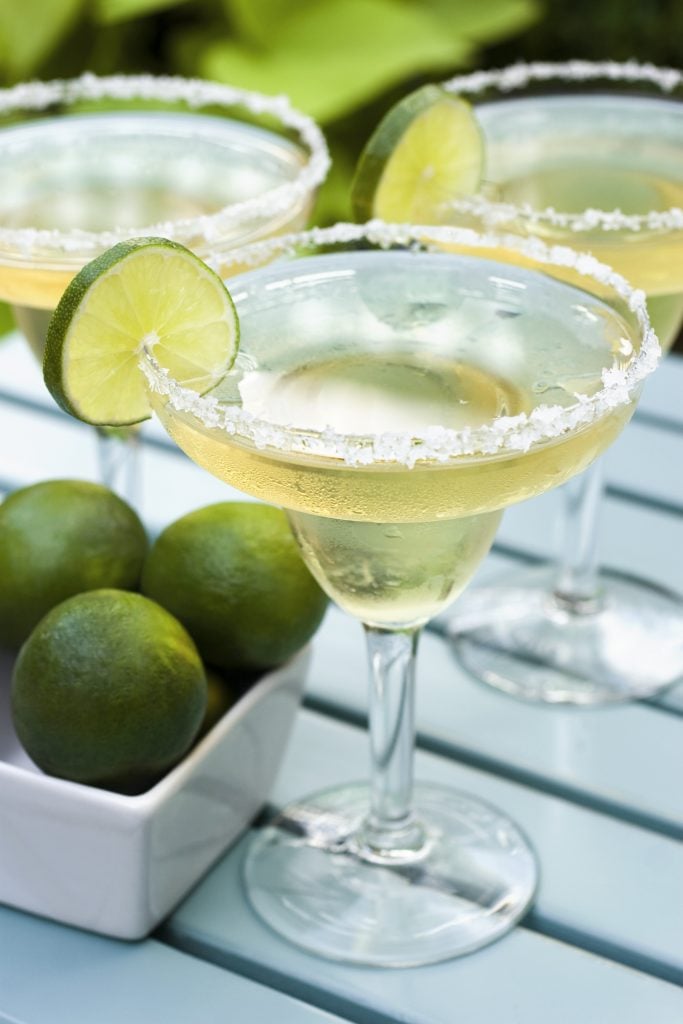 Ingredients
2 cups sweet and sour mix
1 cup triple sec
1 1/2 cups gold tequila
1/3 cup Grand Marnier
2 limes, quartered
margarita salt
Instructions
Prepare the glasses by cutting a small slit in one of the lime pieces. Run the lime around the edge of each glass. Dip edge of each glass in a shallow bowl with the salt.
In a blender, combine sweet and sour mix, triple sec, tequila, and Grand Marnier. Blend until smooth and place in the fridge to chill until ready to serve or fill glasses right away with ice and pour into each glass. Serve with a lime wedge.
https://thiswifecooks.com/2016/05/margarita-cocktails/
---
---