Valentine's Day Snack Mix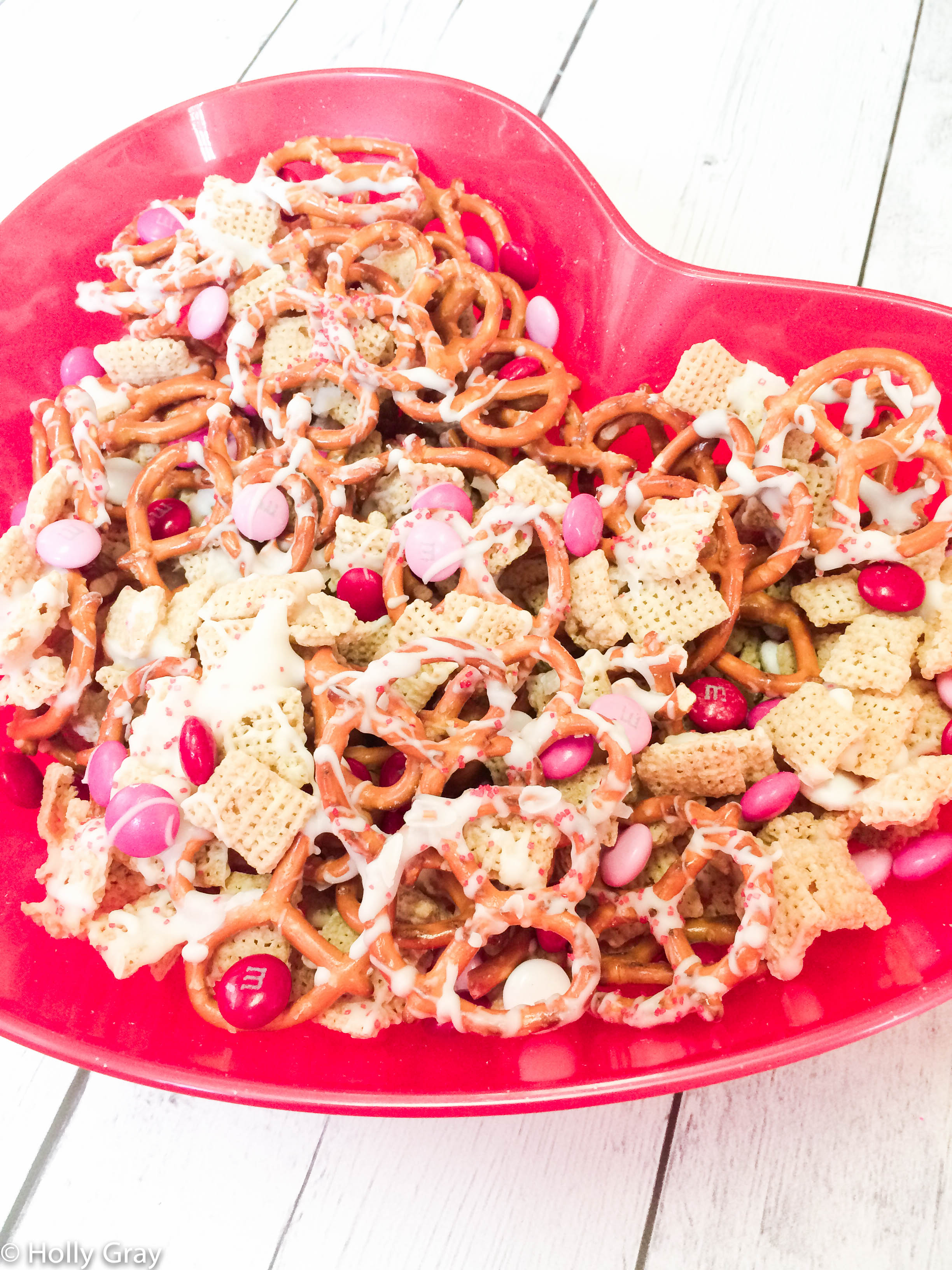 Valentine's Day is right around the corner and today we're mixing up a batch of snack mix you're whole family is going to love! Sweet and salty crunchy goodness in every bite is what you get with this ridiculously easy and crazy addictive snack!  Get the kids in the kitchen and put them to work on this for you, asap! Just kidding, sort of.  But seriously… they'll love it.
Variations on this theme can be found all over the place and it's because this is one of those recipes you really can't mess up. And it's so easily customizable to what you have on hand as well as whatever holiday is coming up.
For this particular batch, I used equal parts rice Chex cereal and mini pretzels. You could also throw in some plain popcorn or Cheerios….. peanuts or cashews would also be tasty… you get the idea.
Happy snacking!  XOXOXO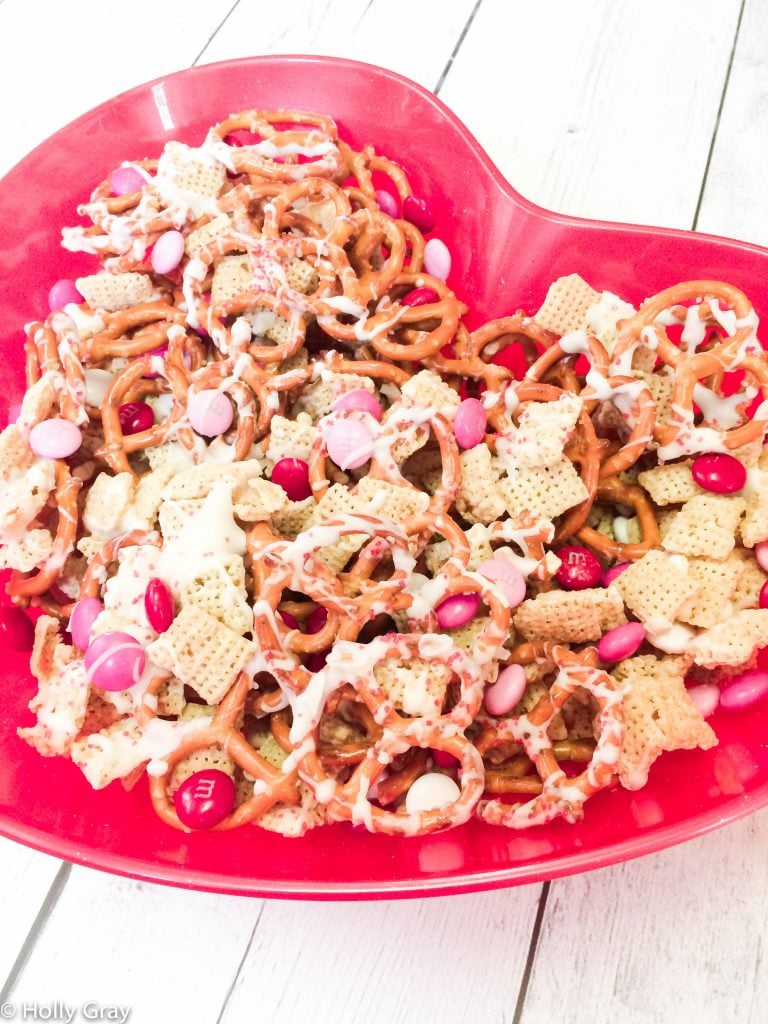 Valentine's Day Snack Mix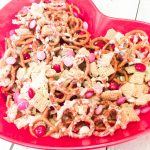 3 cups Rice Chex cereal
3 cups mini pretzels
1/4 cup white chocolate Candy Quik or other melting chocolate
1/4 cup red/pink/white M&M candies
red sprinkles
In a large baking bowl, mix together the cereal and pretzels.
Melt chocolate in the microwave. Drizzle over cereal and pretzels.
Add M&Ms and sprinkles.
Place in refrigerator until chocolate hardens; 10-15 minutes.
---
---