Vegan Sloppy Joe Sliders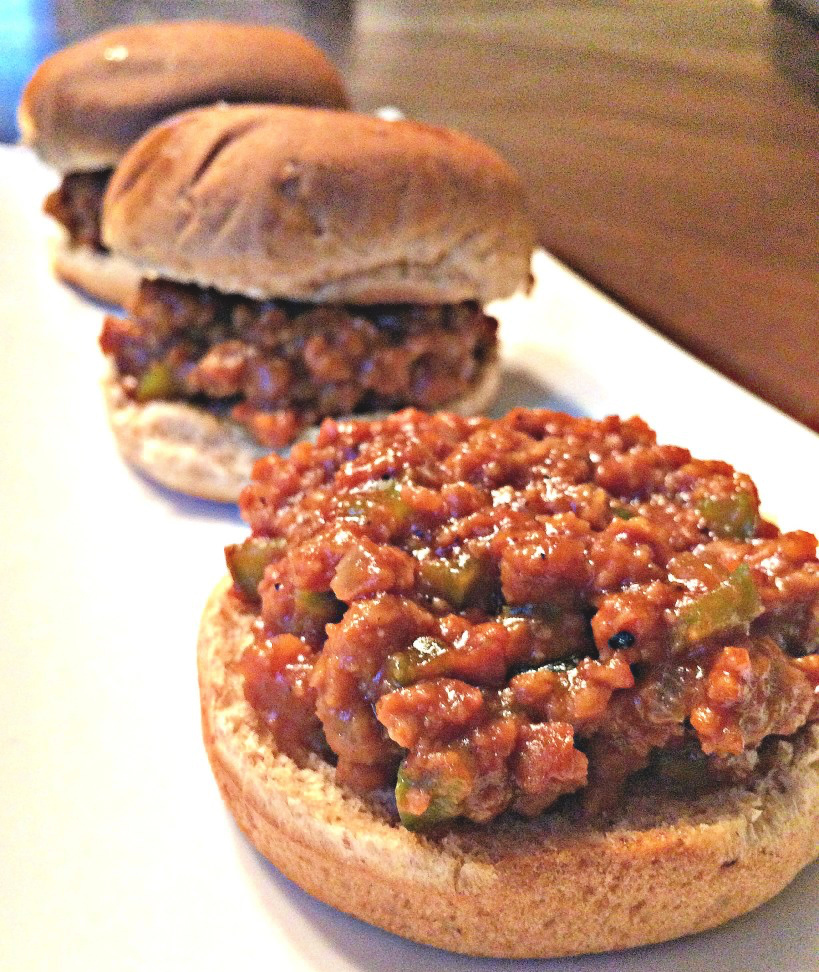 Boots and sweater weather is finally here!!
As I'm typing, the windows are open and a chilly breeze is wafting through the house. Leaves are beginning to change colors and fall to the ground. And I bought my first pumpkin this morning. 🙂
These sliders are definitely a family favorite and, for whatever reason, I always crave them during the fall.  With the exception of swapping out the previously-used ground beef for a better meatless alternative, the recipe has remained unchanged for years and we love it!
After you try the sliders, be sure to also check out my Beefy Black Bean Vegan Chili and Beefy Bean and Cheese Vegetarian Enchiladas.
Hungry for more? Follow me on Pinterest for lots more recipes and ideas!
Ingredients
1 TBSP olive oil
1 - 9oz. pkg. [url:1]Beyond Meat Beefy Crumbles[/url]
1/4c onion, chopped
1/4c green bell pepper, chopped
1/2 tsp. garlic powder
1 tsp. yellow mustard
3/4c ketchup
1 TBSP brown sugar
salt and pepper, to taste
Instructions
Heat olive oil in a medium size skillet over medium heat. Add the beef crumbles, onion, and pepper. Cook until heated through and vegetables are softened.
Stir in the garlic powder, mustard, ketchup, brown sugar, salt, and pepper.
Reduce heat to Low and allow to simmer 20-30 minutes, stirring occasionally.
Spoon over toasted slider buns and serve warm.
https://thiswifecooks.com/2015/09/vegan-sloppy-joe-sliders/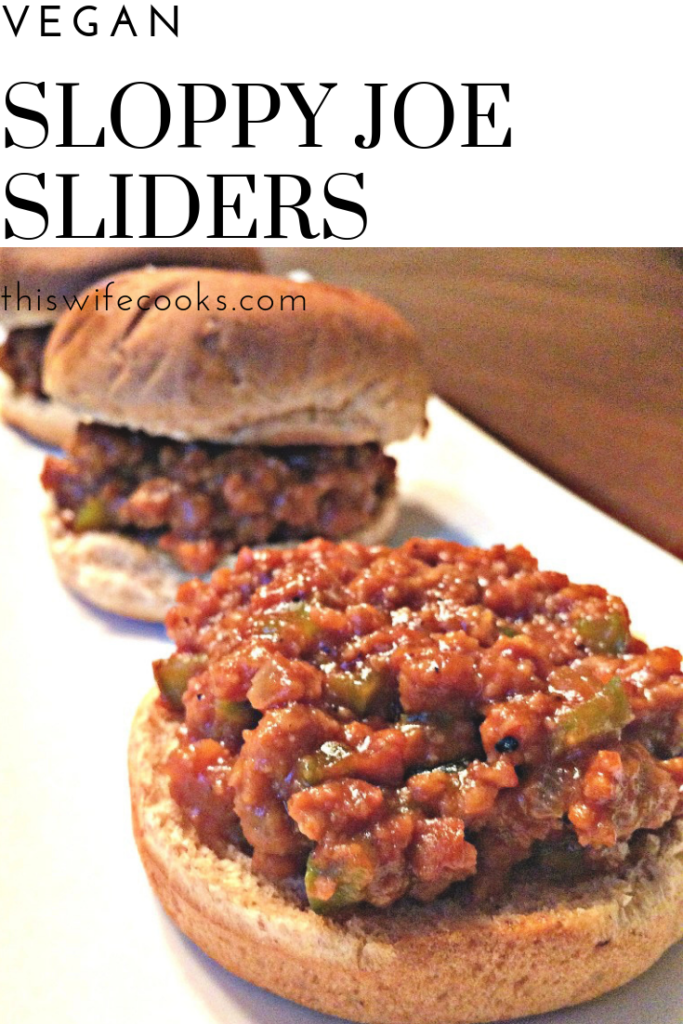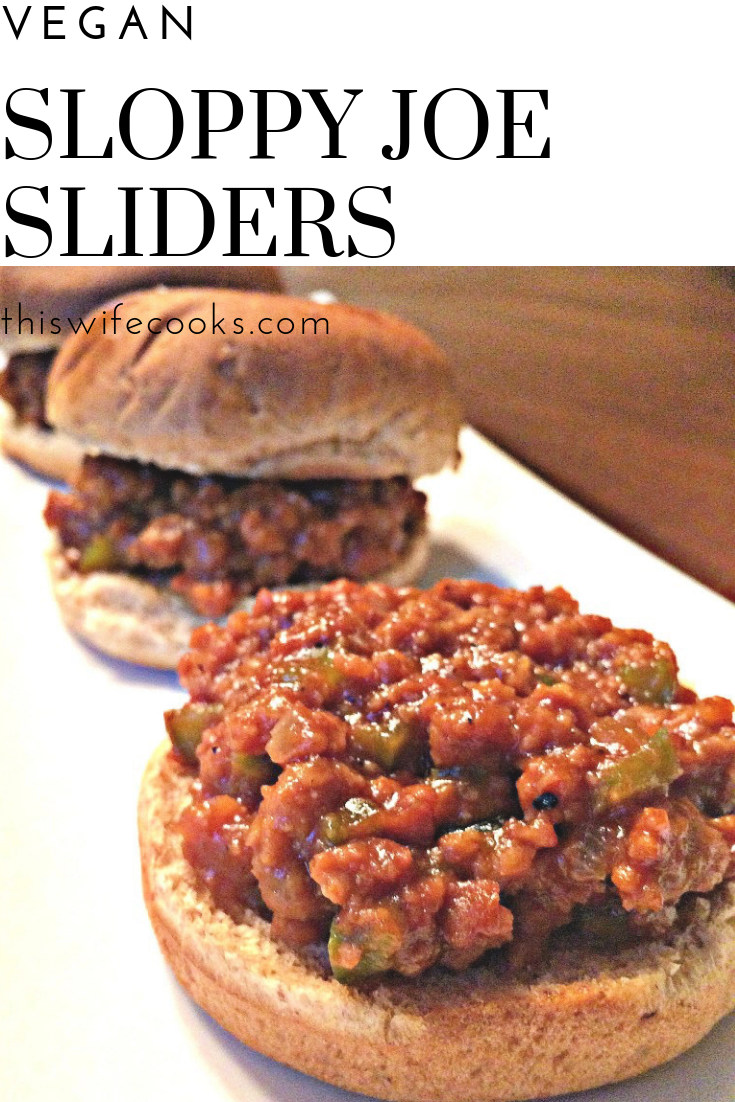 ---
---