Our New Favorite Pumpkin Pie
My pumpkin pies have definitely evolved over the years.  I followed the recipe on the Libby's can forever and the pies were good but a little on the boring side. Then came a few years of folding in meringue and topping with pecans, which we all agreed was superior to the pies from the back-of-the-can days.  But then, this happened.
I took a chance and tried out a new version of pumpkin pie on Thanksgiving day and the verdict was unanimous… this is THE pumpkin pie we will be having every year for the foreseeable future.
I was feeling fancy and decided to roast a sugar pumpkin rather than using canned but really, canned would work just as well here. And how cute are these cutouts?! Since I used a store bought crust, I just rolled out the extra crust in the package, stamped them out with my little cutter, and placed them around the edge right over the other crust.
Do you have any tricks for dressing up your pies?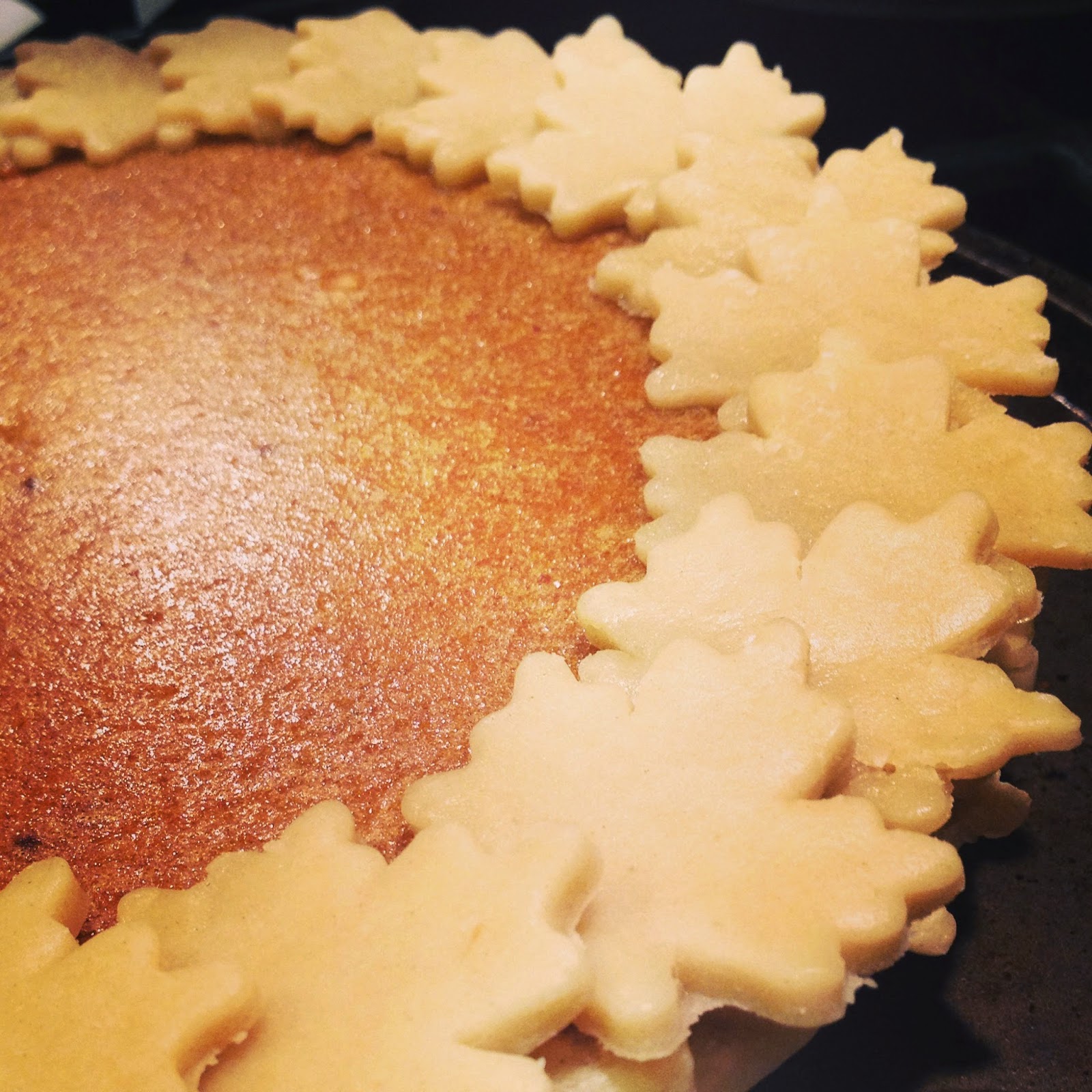 Our New Favorite Pumpkin Pie
Ingredients
2c cooked pumpkin, pureed
2 eggs, beaten
½c heavy cream
½c sour cream
1c raw brown sugar
1 TBSP all-purpose flour
1 TBSP pumpkin pie spice
½ tsp. sea salt
1 - unbaked, deep-dish pie crust
Instructions
Preheat oven to 425°  Place pie crust on a baking sheet.
In a large mixing bowl, add all filling ingredients.
Mix on medium speed until well blended and smooth.
Pour filing into the pie crust.
Bake approximately 45 minutes, or until toothpick inserted in center comes out clean.
Refrigerate 2-3 hours or overnight; long enough for it to chill throughout.  Serve cool or room temperature.
---
---