Apple and Blue Cheese Crostini
I've been kicking around the idea of serving these for Thanksgiving and decided to do a test run last night.  What I love is the simplicity of the flavors and also the way you could put everything together in advance or just spread out the ingredients and let everyone build their own. Saves you a step and, really, people like build-your-own food – it's fun!
I've always loved apple and Blue cheese together but what was new to me was the addition of honey. This is what totally puts this appetizer over the top.  It's just that little kiss of sweetness against the the tanginess of the cheese.  So, what I'm saying is, if you skip the honey, it's still good but not as good as what the rest of us are eating.
If you want to get fancy, your can make your own bread (recipe here) or you can do like I did this time and grab a fresh baguette from the bakery.
1 – sweet red apple (I used a honey crisp), sliced thin
4 oz. medium-soft Blue cheese, room temperature
1 TBSP fresh rosemary
honey
1.  Preheat oven to 350°
2.  Slice baguette into 1″ slices and arrange on a baking sheet.  Toast in the oven 1-2 minutes.
3.  Layer each baguette slice with a "schmear" of cheese, a sprinkle of rosemary, and a light drizzle of honey.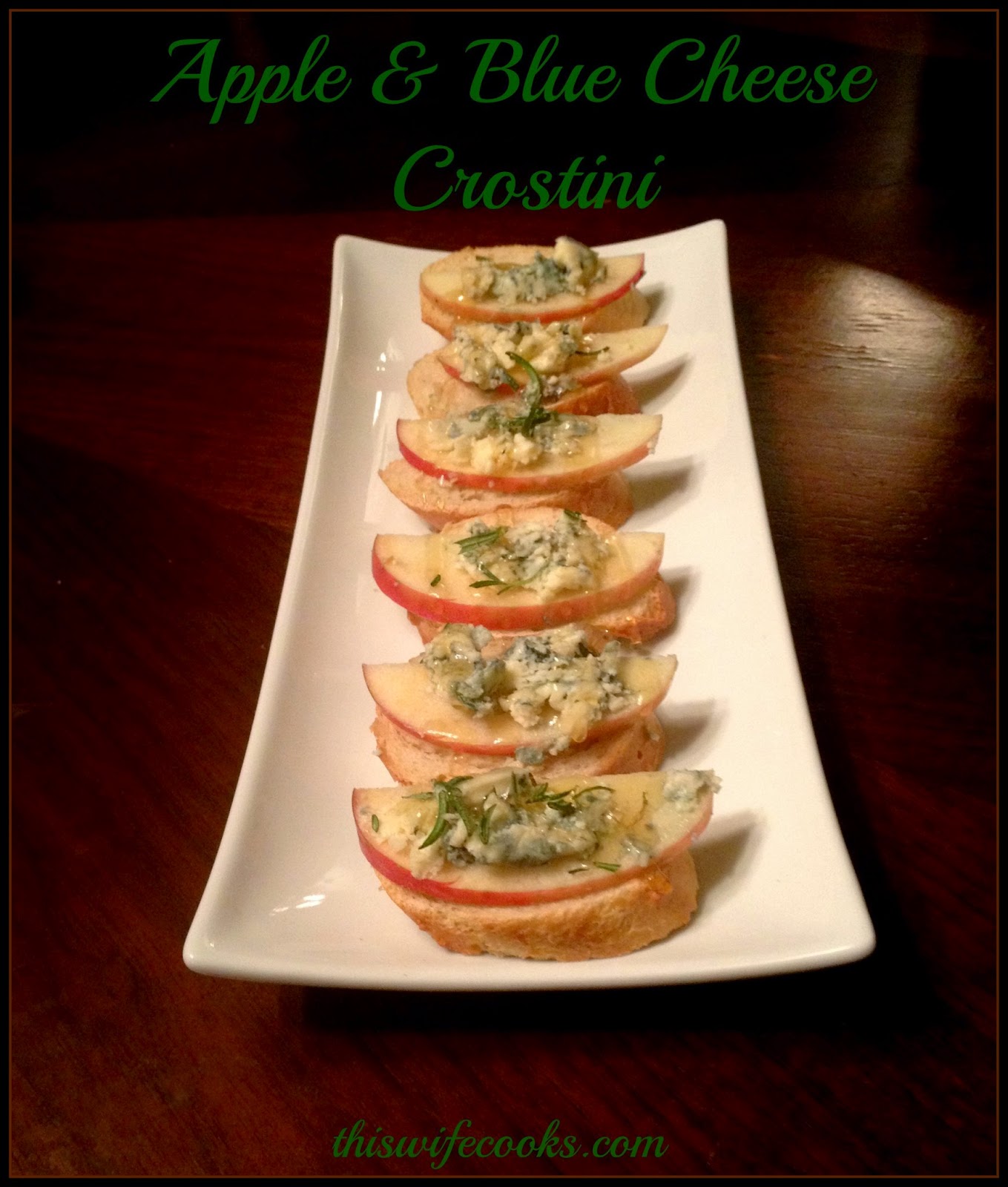 Serve with a crisp white wine – perfect!
---
---